Study Hall At Saraveza… PCC Students Get Happy Hour Prices Weekdays!
Wednesday, April 3, 2013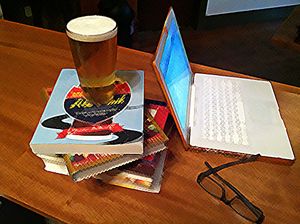 Show your Valid PCC Student ID Weekdays from 11am-4pm and order off the Saraveza Happy Hour Menu. Same great Happy Hour prices and offerings earlier in the day for our academic friends. Come down to Saraveza on your lunch break and enjoy WIFI, food and drink for less while you cram for your next class.

Offer available only with valid PCC Student ID.
Saraveza is all ages until 9pm.
Tweet this